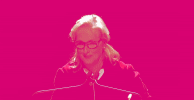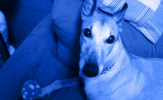 Coco. Television, Meryl Streep, Mary McDonnell addict. Also Lisa Edelstein, Wendie Malick, Sela Ward, Marg Helgenberger, Patricia Clarkson. Bisexual. Multishipper. Grammarian. Greyhound lover. Writer. Photo Manipulator. Occasional vidder.
I am not depressed. I am deeply introspective with a slight dramatic flair. Dot Emerson (Mary McDonnell in High Society)
Ask
December 5, 2013
(Source: landscapre, via friendly-deatheater)
December 5, 2013
December 5, 2013
December 5, 2013
December 5, 2013
Gillian Anderson photographed by Laura Hynd.
(Source: andersondaily)
December 5, 2013
Lies straight from the pit of hell… wait, I was joking… you really believe that?
http://proud-atheist.tumblr.com
December 5, 2013
December 5, 2013
December 5, 2013
(Source: pinlolz, via frontier001)
December 5, 2013
#if this doesn't scream 'im so glad our son is alive and i fucking love you' i dont know what does

wait wait I have to reblog again. Emma's legit staring at her super hard, and then Regina looks up like she felt her eyes on her, and they just connect all starstruck I can't-

this gives me so many butterflies in my stomach… is that normal?!

#PLUS PLUS PLUS you can literally see regina's eyes soften for a split second before the gif loops#her brows furrow right after she notices that emma's been staring at her#with that face #and that look of happiness and awe#and most importantly nothing negative #kill me
(Source: naomigokce, via reginamillsinlove)
December 5, 2013
December 5, 2013
December 5, 2013
#3x07 #TheDead #AHSCoven #ahsfx #AmericanHorrorStory #Queen  #Supreme
December 5, 2013
"But can a forensic entomologist from the future change history?"
— SOLVED: Extreme Forensics - but seriously, I want to watch a show where a forensic entomologist from the future travels through time to solve crimes and change history one maggot larvae at a time!
December 5, 2013
i am in love with two people. one is you. the other one is also you, but from an alternate timeline with dragons.
(via mostlyharmsless)
dr-doomsduck asked: Hello, I was wondering if you could help me. I'm having trouble writing for a large group of characters (in this case, six of them). It's not that they don't have their own voice, or manner of speaking, but when they are all together it's difficult to differenciate one from the other without using names, nicknames or the he says/she did kind of sentences. Is there another way (aside from splitting them up) to make it clear who is currently talking?

The thing with a novel is that it's not a visual piece of work like a play or a film. All the reader has to rely on is their imagination, so in...

SYNONYMS FOR WORDS COMMONLY USED IN STUDENTS' WRITINGS

by larae.net

Amazing- incredible, unbelievable, improbable, fabulous,...

Anonymous asked: Do you have any advice as to how to write a southern American character when one is from the north?

First and foremost, I would suggest figuring out where in the South your character is from—and I don't just mean a state.

States are much larger...