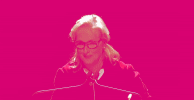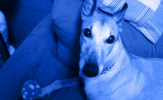 Coco. Television, Meryl Streep, Mary McDonnell addict. Also Lisa Edelstein, Wendie Malick, Sela Ward, Marg Helgenberger, Patricia Clarkson. Bisexual. Multishipper. Grammarian. Greyhound lover. Writer. Photo Manipulator. Occasional vidder.
I am not depressed. I am deeply introspective with a slight dramatic flair. Dot Emerson (Mary McDonnell in High Society)
Ask
April 25, 2012
I died a little. Damnit, he's even hot as a woman. | Season 2, Episode 11
April 25, 2012
April 24, 2012
"There are two things that continue to trouble me" | Season 1, Episode 1
April 24, 2012
"Andy, you okay?" | Season 1, Episode 2. Season 2, Episode 1
17 Life Hacks/Tricks to Simplify Your Life #305

1. Don't add ice to your tea - use frozen fruit instead! It won't dilute the tea, and it adds a nice...

Brought Back to a Simpler Time your antagonist is triggered by something (ie: a smell, an old photo, a saying, a taste) and recounts when life was...

Relationships galore- Did the antagonist ever have somebody they were close too? Such as a sibling, family member in general, almost sibling like...