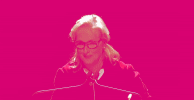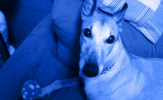 Coco. Television, Meryl Streep, Mary McDonnell addict. Also Lisa Edelstein, Wendie Malick, Sela Ward, Marg Helgenberger, Patricia Clarkson. Bisexual. Multishipper. Grammarian. Greyhound lover. Writer. Photo Manipulator. Occasional vidder.
I am not depressed. I am deeply introspective with a slight dramatic flair. Dot Emerson (Mary McDonnell in High Society)
Ask
March 2, 2012
David Eick, Tricia Helfer, Mary hugging Xena Warrior Princess Lucy Lawless, Katee, and Ron Moore.  
17 Life Hacks/Tricks to Simplify Your Life #305

1. Don't add ice to your tea - use frozen fruit instead! It won't dilute the tea, and it adds a nice...

Brought Back to a Simpler Time your antagonist is triggered by something (ie: a smell, an old photo, a saying, a taste) and recounts when life was...