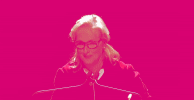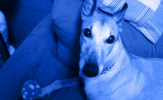 Coco. Television, Meryl Streep, Mary McDonnell addict. Also Lisa Edelstein, Wendie Malick, Sela Ward, Marg Helgenberger, Patricia Clarkson. Bisexual. Multishipper. Grammarian. Greyhound lover. Writer. Photo Manipulator. Occasional vidder.
I am not depressed. I am deeply introspective with a slight dramatic flair. Dot Emerson (Mary McDonnell in High Society)
Ask
April 25, 2012
April 25, 2012
I died a little. Damnit, he's even hot as a woman. | Season 2, Episode 11
AU ideas!

➸ gets into a cab only to find someone else already inside AU
➸ out walking their dog who starts chasing after the...

17 Life Hacks/Tricks to Simplify Your Life #305

1. Don't add ice to your tea - use frozen fruit instead! It won't dilute the tea, and it adds a nice...