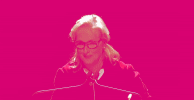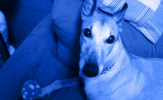 Coco. Television, Meryl Streep, Mary McDonnell addict. Also Lisa Edelstein, Wendie Malick, Sela Ward, Marg Helgenberger, Patricia Clarkson. Bisexual. Multishipper. Grammarian. Greyhound lover. Writer. Photo Manipulator. Occasional vidder.
I am not depressed. I am deeply introspective with a slight dramatic flair. Dot Emerson (Mary McDonnell in High Society)
Ask
April 25, 2012
April 25, 2012
I died a little. Damnit, he's even hot as a woman. | Season 2, Episode 11
dr-doomsduck asked:Hello, I was wondering if you could help me. I'm having trouble writing for a large group of characters (in this case, six of them). It's not that they don't have their own voice, or manner of speaking, but when they are all together it's difficult to differenciate one from the other without using names, nicknames or the he says/she did kind of sentences. Is there another way (aside from splitting them up) to make it clear who is currently talking?

The thing with a novel is that it's not a visual piece of work like a play or a film. All the reader has to rely on is their imagination, so in...

SYNONYMS FOR WORDS COMMONLY USED IN STUDENTS' WRITINGS

by larae.net

Amazing- incredible, unbelievable, improbable, fabulous,...