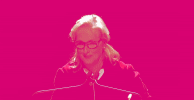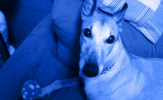 Coco. Television, Meryl Streep, Mary McDonnell addict. Also Lisa Edelstein, Wendie Malick, Sela Ward, Marg Helgenberger, Patricia Clarkson. Bisexual. Multishipper. Grammarian. Greyhound lover. Writer. Photo Manipulator. Occasional vidder.
I am not depressed. I am deeply introspective with a slight dramatic flair. Dot Emerson (Mary McDonnell in High Society)
Ask
January 10, 2014
October 31, 2013
First picture of my stands with a fist costume. Erin took some way better pictures today and this weekend I'm going to get on a horse in it - and I have another stands with a fist outfit.
October 13, 2013
February 1, 2013
January 31, 2013
January 27, 2013
repierced my ears. bam.
January 1, 2013
Happy mother-frakking New Year!
December 14, 2012
December 14, 2012
one of my little fuzzy darlings, daphne
December 11, 2012
Some Nights Tumblr Version.

Based off this post.

this girl is an AMAZING singer and WOW this is the best and most hilarious cover EVER
(via sheepyshavings)
September 3, 2012
"Admiral, I was wondering if you'd mind if I stayed on your ship for the rest of the day."

Battlestar Galactica - 3x15
August 9, 2012
July 5, 2012
Sixth day without power. This is how impressed I am.