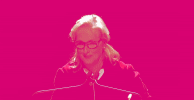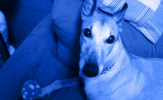 Coco. Television, Meryl Streep, Mary McDonnell addict. Also Lisa Edelstein, Wendie Malick, Sela Ward, Marg Helgenberger, Patricia Clarkson. Bisexual. Multishipper. Grammarian. Greyhound lover. Writer. Photo Manipulator. Occasional vidder.
I am not depressed. I am deeply introspective with a slight dramatic flair. Dot Emerson (Mary McDonnell in High Society)
Ask
March 20, 2014
January 23, 2014
November 10, 2013
Pimping for the awesome landcomm Women Verse on livejournal. Come participate in fun womencentric challenges and make cool new friends ;) tell them madampresident sent you!
November 1, 2013
Twenty minutes
October 12, 2013
Made in conjunction with this fic. 
October 12, 2013
August 5, 2013
JOIN FEMSLASH_LAND ON LIVEJOURNAL
What is it and why should you care? Well, it's a community where you have teams and you participate in different challenges like graphics, fic, vids, both individual and team challenges. And the thing that makes this land comm really awesome is that it's exclusively for femslash! Any and every femslashy ship you have is welcome and encouraged!

Apply here!
Madampresident sent you!
January 6, 2013
October 4, 2012
October 4, 2012
October 4, 2012
October 4, 2012
June 15, 2012
Author Coco, Rated R (fic not video)
Fic summary: Bill Adama is Mr. Right, Tom Zarek is Mr. Right Now. When Bill unexpectedly ends their budding relationship - afraid that it could affect their leadership Laura finds an unlikely companion in Tom Zarek. This is sort of AU in the sense that "all this has happened before and it will happen again" this is just one of the ways it happened. Also, in this way, Laura and Ellen are unlikely/improbable best friends. 
Disclaimer 1 I do not own or claim ownership of the clips or the song. this is just for fun and not for profit. 
Disclaimer 2 I may never get around to writing this fic but that won't stop me from making art for it!
May 19, 2012
There I am trying to watch epiphanies all:
And my housemate comes in and is all:

"blah blah blah stupid shit blah blah blah i'm ignoring that you're obviously watching a show and i'm being a total dick right now!"
and I'm like:

and my gf is just like

So I just stare her down like

May 19, 2012
No Harm (Adama/Roslin, M)
Billy power walked frantically down the halls. He'd lost Laura again. This time it wasn't as much that he'd stopped paying attention as she seemed to have intentionally fled. He was beginning to panic.
He saw Dualla walking down the hallway and he let out a breath of relief at seeing a familiar face. "Hey,"
She stopped, stunned and looked at him, "I thought all the politicians were off the ship."
"Nope. Well, mostly. I don't know, I can't find the Secretary of Education…" he admitted sheepishly.
**
Bill opened the hatch of his quarters and was surprised to see Laura standing on the other side. He sighed, "Madam Secretary, I'm not discussing the networking of the computers again. My position on that issue, is immovable."
"That's not what I came for. May I come in?"